Contents of ODS file
A file with the ODS file extension is probably an OpenDocument spreadsheet file that contains spreadsheet information such as text, graphics, images, formulas, and numbers, all placed within the confines of a sheet filled with cells.
And I say 'probably', because I also have information that Outlook Express 5 mailbox files also use the ODS file extension, but to contain emails, newsgroups, and other mail settings; they are obviously not, in any way, related to spreadsheet files.
I can also tell you that ODS stands for some technological, and even governmental, terms that are not related to these file formats, such as disk structure, online database service, outbound delivery system and operational data warehouse, or , the Sustainable Development Goals (ODS, for its acronym in Spanish, Objetivos para el Desarrollo Sostenible), of the United Nations.
How to open an ODS file
OpenDocument spreadsheet files can be opened with the free Calc program that comes as part of the OpenOffice package.
LibreOffice (the Calc part) and Calligra Suite are two other OpenOffice-like suites that can also open ODS files. Microsoft Excel works too, but it's not free.
If you're on a Mac, some of the above programs work to open the file, but so does NeoOffice.
Also, regardless of the operating system you use, you can upload the file to Google Drive for online storage and preview in your browser, where you can also download it in a new format.
However, although it is not very useful for most standard users, you can also open an ODS spreadsheet program with a utility to unzip files. Doing this will not allow you to view the spreadsheet in the same way that you can in Calc or Excel, but it will allow you to extract the embedded images and see a preview of the sheet, which in some cases is necessary.
Steps to unzip an ODS file
Right click on the file
Then 'Open with'
Choose the program with which you want to unzip the file
Choose the folder location where the file will be unzip
Ready, you can now navigate inside the folder.

In the following images you will see the process and the content of the unzipped folder:
Image of the original ODS File sample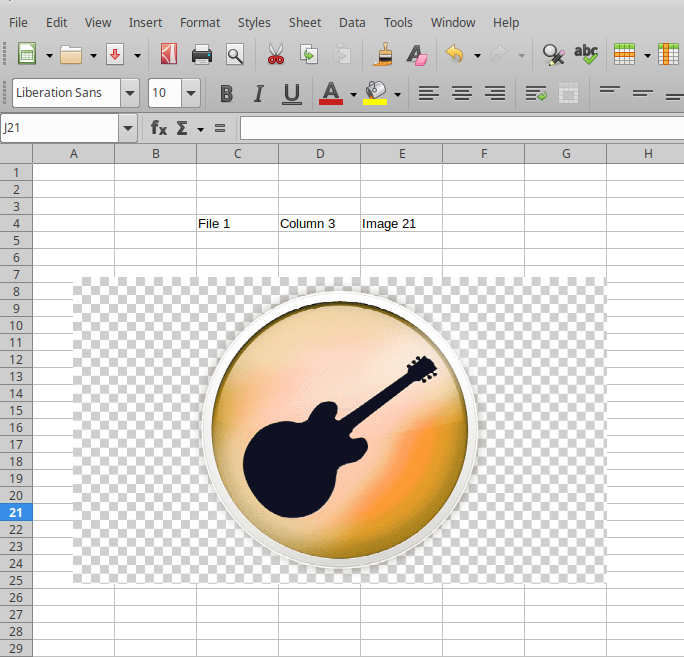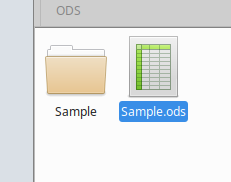 Image of contents of unzipped folder

Contents of some XML file inside the ODS unzipped